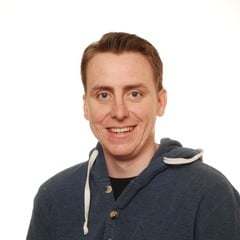 Dylan Brady
Character Artist with 9 years of expirience
Tacoma, United States of America
About
Skilled, versatile and self-motivated 3D professional with 9+ years of industry experience.
Primarily self-taught, a strong hunger to learn and develop with a drive for problem-solving.
Work experience as an independent freelance artist, and as an onsite team member. Extensive background in digital/traditional arts, and a life long interest in video game content.
Skills
Anatomy
Digital Painting
3D Modeling
Character Modeling
Texturing
Character Design
Software proficiency

3ds Max

ZBrush
Photoshop
Substance Painter
Substance Designer
Unreal Engine

Marmoset Toolbag

Maya
Marvelous Designer
Experience
Current Client - Valkyrie Entertainment

Past Clients Include - 2K games, Boss Key Productions, Pure FPS, Black Tower Entertainment, Action Mobile Games, Neverdie Studios, ACME Digital Content

Modeling, Texturing, and game setup for characters in Hardsuit's Game projects. Creation and maintenance of material pipeline. Collaboration with Animation on rigging, skin weights, and morph targets.

Overseeing character production pipeline for all of Torn Banner's IPs. http://www.tornbanner.com/

Managing other artists on and offsite.

Modeling, texturing, bone weighting, and implementing the characters for Chivalry: Deadliest Warrior.


Worked with Don Ott and Justin Harrison of 3dMotive to create a 4 part series covering my entire workflow for creating a game ready character using Zbrush, 3Dsmax, Photoshop, and Marmoset.

Was a great opportunity both to share my knowledge, and learn about my own workflow in the process.

https://www.3dmotive.com/f107301

Modeling of game resolution vehicles for the AAA game title Forza 3.

additional responsibilities included:

-Downressing of LOD models

-Pipeline documentation

-3D scanning of real cars